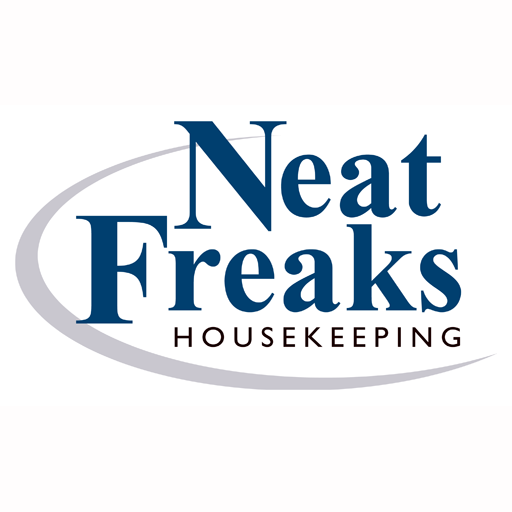 When you want your home or office cleaned with care… the care you give your own home or business – you want Neat Freaks Housekeeping.
We're not your standard cleaning service.
Neat Freaks is a privately-owned company that provides a personalized, detailed and customized cleaning service for those who want the absolute best. Neat Freaks Housekeeping is a group of bonded and insured women, who, for several reasons have joined the cleaning crew. For some, they are women who have left the corporate workforce and need to supplement the household income. For others, they are stay-at-home moms or part-time students and enjoy the flexibility of our cleaning schedules.
Cleaning to the point of perfection is a passion.
We know the emotional impact a clean home has on a woman. We know it reduces anxiety and allows families to spend time doing fun things together. We know a clean home provides a place of relaxation and comfort to a family. We know how to care for your home, so feel comfortable in trusting NeatFreaks Housekeeping to keep your home clean and cared for so you can care for your families.
Weekly/Bi-weekly/Monthly Residential Cleaning
Nightly/Weekly/Bi-weekly/Monthly
Move-In/Move-Out Cleaning
Pre and Post Party Cleaning
Customized Deep Cleaning
Whether you need us for a one-time deep cleaning or for routine maintenance, no job is too big or too small. You can trust our well-trained, friendly, efficient team to carefully clean your home in a detailed manner customized for your satisfaction.
See our New Referral Program Here!
Cleaning for Heroes is committed to promoting a healthy, clean home environment for our disabled or elderly community heroes, police officers, firefighters, soldiers and their families. Neat Freaks Housekeeping is excited to be chosen to be a part of this wonderful organization and be able to say "thank you!" for the sacrifices our community heroes make every day for us, our community and our country. We also have a ♥ for Single Mom's in the community and gladly do free cleanings for them.
Neat Freaks Housekeeping offers many choices in cleaning services to our customers

Residential Cleaning
Commercial Cleaning
Move In / Move Outs
Realtor Services
Residential House Cleaning – Our Specialty!
We specialize in deep and detailed residential cleaning for your home. We regularly clean light fixtures down to the floor and everything in between.
The frequency of this type of cleaning varies from every week to every other week, monthly or just a seasonal DEEP clean that would include extras such as insides of appliances, closets, tops of cupboards, windows, blinds, and woodwork.
Is your "break" room full of "break-fast" trash?
Do your restrooms offer up rest for germs?
Call Neat Freaks for not only cleaning but office organizing!
Frequency includes: nightly, weekly, twice/per week and occasional as needed.
Neat Freaks Housekeeping Professionals service homeowners and business owners in the following Denver Metro areas:
Parker, CO
Highlands Ranch, CO
Castle Rock, CO
Aurora-Southlands, CO
Franktown, CO
Cherry Hills Village, CO
Englewood, CO
Denver Tech Center, CO
Lone Tree, CO
Greenwood Village, CO
Centennial, CO
Denver, CO
Stapleton, CO
Monument, CO